If you have items that need to be stored but are running out of room in your home, you should look into finding a reliable storage service. Finding the right service can be difficult, especially if you are not quite sure how to recognize a good storage service.
You should start looking at reviews on different local storage services before you actually contact these businesses. You need to get an idea of how secure different services are and to compare the prices. You should also find out what will happen if you are unable to pay a bill on time. Keep in mind that customers' experiences can vary. It is best to read more than one review on each service you are interested in. Make sure you avoid the companies that get a majority of negative reviews.
How Much Storage Space Do You Need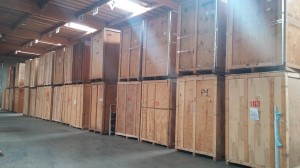 You can usually save on storage services by signing up on the long term. Paying for storage on a month to month basis can end up being expensive. Most services will give you a discount if you pay for an entire year of storage at once. Signing up for an entire year of storage will help you save money and you won't take the risk of missing any payments. If you cannot afford to pay for an entire year at once, find a service that offers payment plans.
If you are unable to make a payment for your storage unit, you should contact your storage service as quickly as possible. Your storage service might offer a payment plan or another option. Most services will work with you if you can guarantee that you will catch up on your payments and pay extra to cover for the payments you missed. You should know that most storage services will empty your storage unit and sell your items or simply throw them away if you cannot keep up with your payments. You will be more likely to keep your storage unit and not lose any of your belongings if you contact your storage service and ask them to work with you, for instance by giving you more time to come up with the payment.
You should be able to find a great storage service now that you know more on this topic. You can probably find many storage services in your area but it is important to do some research before you choose one. Apply the tips you just read and you should soon find a reliable storage service.