Free Estimate Commercial Office Moving Company
Moving offices is one of the most stressful events a business manager/owner can go through. One day you are working from your old location and the next day you need to be up and running in a new location. The transition needs to be smooth and seamless.
By choosing USA Moving & Storage, you'll enjoy a timely, professional and stress-free move, so that you will have very minimal downtime during your transition. Depending on the specific needs of your business, our expert office movers will carefully develop a customized moving plan and schedule for you, so that you can focus on your business.
Furniture Moving & Assembly
When relocating to a new office, chances are you'll want to take your furniture with you. Our professional moving teams can help you dismantle your existing furniture, pack it up for moving and reassemble it again at the new location. All your desks, cabinets and other office furniture will be moved assembled and installed by professional teams leaving you free to deal with getting your business up and running again.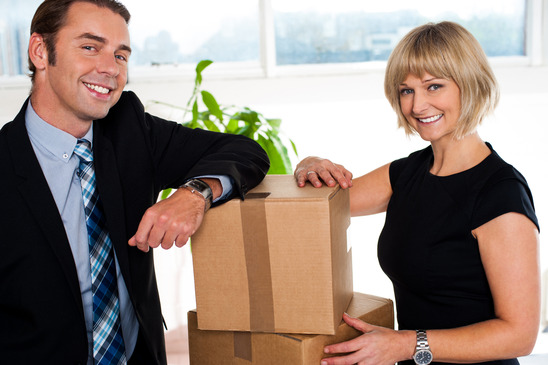 Local & Long Distance Office Relocation
We are experts in both local and long distance relocation. We have learned the particularities of different types Office relocation, and as such, we have learned how to solve problems. This allows us to make your move a smooth, worry free experience. Our relocation coordinator will walk the old and new offices with you in order to fully understand your moving needs. He will sit down with you and formulate a plan of action for your office relocation.
Whatever your moving needs are, USA Moving and Storage has a solution for you. Just contact us today and see what we can do for you.. We are more than happy to assist you with any and all details of your move and to provide you with all the resources that may be needed such as moving supplies, storage space rental, moving checklists, resources and even help you find moving Insurance. Our experience in moving offices enabled us to learn how to ensure a smooth move for you. USA Moving and Storage, the perfect choice for every business manager/owner who wants reliability, professionalism and timely assistance in all facets of their office relocation. We take pride in working closely with our customers by understanding and fulfilling all their moving needs. That is why USA Moving and Storage is your Office Relocation Choice.
5 Locations Nationwide
Toll Free
877-611-0379
Phoenix
602-353-3330
Denver
303-872-5956
Los Angeles
951-240-3859
Seattle
206-877-0990
Chicago, IL
773-733-4377
CONTACT INFO
Address: 2804 N 29th Ave # 102 Phoenix, AZ 85009
Phone Number: (877) 611-0379
Email: [email protected]
Website: www.usamovingstorage.com
MOVING & STORAGE
US DOT 1078585
ICC-MC 448861
GET IN TOUCH
Join our mailing list to stay up to date and get notices about our new releases!
© 2016 – ALL RIGHTS RESERVED