Local & Long Distance Moving Company
Moving from one residence to another is a headache most individuals have to go through. It is a difficult process that requires planning, willpower and capital. This is where a professional team that has been in the business for years can deliver results that are faster, easier and affordable.
Residential Moving Services
Residential moving has never been easier than it is in the hands of the USA Moving & Storage team. Let our team handle all the moving requirements to ensure the job is done properly and quickly.
With modernistic techniques and proven methods, our team understands what is required to guarantee immediate results. There are many areas you need to be concerned with when it comes to moving your home or office, moving should not be one of those areas. We help ensure the safest and fastest move possible when you hire USA Moving & Storage.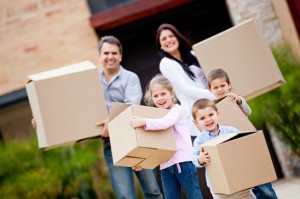 Local Residential Moving Services
This service will provide an all-encompassing experience for clients to ensure their relocation is easy. The service includes not only moving items from one place to another, but packing and unpacking them as well.
Residential moving is easy with USA Moving & Storage because the team makes sure all details are accounted for. Our team is licensed and able to protect all items that are being moved because of its quality staff and equipment.
Long Distance Residential Movers
All assessments in relation to the items being moved from one place to another are made prior to commencing the move. This ensures the results are in accordance with the client's requirements. The assessment is done to make sure the fragile items are being taken care of and anything else requiring extra attention is listed down. The team is thorough with its assessment and makes sure nothing is overlooked before beginning.
This is all part of the experience to make sure the client does not have to worry about anything during the residential moving.