Welcome To Our Storage Services Page
Seeking a professional storage services that have years of experience and is ready to create a unique storage solution just for you? USA Moving & Storage is a proven storage provider that has been around for years and recognizes the myriad difficulties in moving. Storage requires professionalism, experience, know how, and most importantly, customer service. Your storage solution will be processed in an efficient and timely manner. USA Moving & Storage is your home for storage solutions.
Storage Services
Moving to another location, but haven't decided on where that exactly is, or do you need more time to find that new address that is right for you? Perhaps you need to store excess items that don't quite fit in at your new location? No problem! We have a solution for you. USA Moving & Storage is able to offer you a wide array of storage solutions, tailored to fit your every need.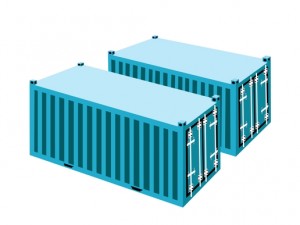 Best of all: your 1st month in storage is free!
From packing and crating, to wrapping and boxing, our storage solutions offer you climate controlled facilities and the abilities to store your goods in different facilities across the United States. Our storage facility utilizes modern technologies that ensure smooth processing of your goods
Call now and ask our service representatives which storage solution works for you. We provide free estimates and will answer any questions you may have about your storage needs.
Commercial Storage Services
USA Moving & Storage offers you storage solutions for all your storage needs. Whether you need storage before your move, during your move, after your move or long term solution for those items that are seasonal or that you want to hold on to. We can provide you with that storage space!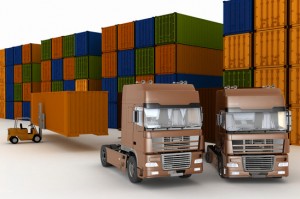 Most commercial entities have to pay an exorbitant amount of money to have their items stored safely. The days of struggling to find competitive rates that are not going to tax your budget are long gone.
Let us provide you with storage solutions tailored to your needs. Our experienced staff will be more than happy to help you find the solution that fit your budget and fit your needs.
Storing commercial items has never been easier for clients who are looking for the best solution! Let our professional team handle all your storage needs, so you can focus on your business.
Residential Storage Services
Need storage for your residential move? USA Moving & Storage is not only about serving commercial clients, but making sure residential clients are offered the best rates too.
We offer one month free-storage if you need the time before you can move into your new home. We provide a professional storage service that holds itself to the highest of standards and has years of experience in the industry.
How Your Items Are Stored
Wondering how the storing process actually works? These are questions that are constantly asked by our clients who want their items protected and secure. USA Moving & Storage will load your items into your designated secure crates to protect them from being dispersed or lost, and make sure they are protected while they are in our possession.
The item will be processed and then stored safely into a secure location that is under constant surveillance. This ensures the items are protected at all times. The items will be sealed and stored in wooden crates to keep them protected. This is done to make sure they are not damaged while sitting inside the storage space.
Warehouse Climate Control Storage
The warehouse is under continuous climate-control to make sure external factors do not damage the items that are being stored. This is done according to modern requirements and is guaranteed for all commercial and residential clients.
All items are handled with care to ensure they are not broken, lost, or stolen while in the possession of service professionals. Only the finest service is on offer from the moment contact is made.